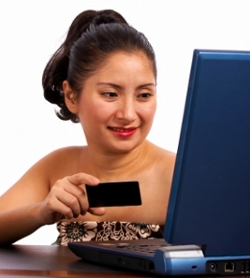 eTAP, Inc. offers all users the opportunity to use and evaluate our high quality curriculum before your first payment. We are so confident you and your students will love the eTAP learning experience, we don't even require an upfront form of payment. That's right, no credit card required. time during the free trial, and don't pay a dime. No hidden fees. No penalties.
This is eTAP: A powerful educational service where students find amazing learning success!
Standard Plans and Pricing
Standard eTAP pricing provides full family memberships in a variety of affordable payment options. All memberships include access to all features across all grades and all four core subjects of Math, Language Arts, Social Studies and Science, as well as High School Test Preparation for GED, SAT, ACT, High School Exit Exams (CAHSEE, STAAR, NY Regents), the ASVAB for military, and much more.
Annual Family Membership - Monthly Payments

($39 per month) subscription to etap.org - all subjects and grades - billed monthly

3 month Test Prep

(

$99.00 for 90 days) -

all subjects & grades plus test prep for ASVAB, AP, SAT, ACT, CAHSEE, GED & more.

Semi-Annual Family Membership - Single Payment ($189.00 for 6 months) 6-month subscription- all subjects and grades - save $45 over monthly payments.

Annual Family Membership - Single payments ( $349 for one year ) 12-month subscription - all subjects and grades - save $119 over monthly payments.
School Pricing - Special pricing, customized to program needs and student user numbers, is always available for educators, schools and districts. Please contact us at admin@etap.org for a personalized quote.
Low Income Pricing - As a non-profit educational organization, eTAP is committed to serving the educational needs of those families struggling below poverty level. A number of Free or Reduced Membership Grants are available to qualified families. eTAP uses the same guidelines as The National School Lunch Program and School Breakfast Program. If you feel you may qualify, please contact us at admin@etap.org to process your request. All requests and qualification data are kept confidential.
Image courtesy of Stuart Miles / FreeDigitalPhotos.net